Edmonton's New Grand Villa Casino Officially Open
The new Grand Villa casino has been opened in downtown Edmonton as of the 7th of September. The project was funded by the Gateway Casinos and Entertainment gaming operator which spent $32 million on development.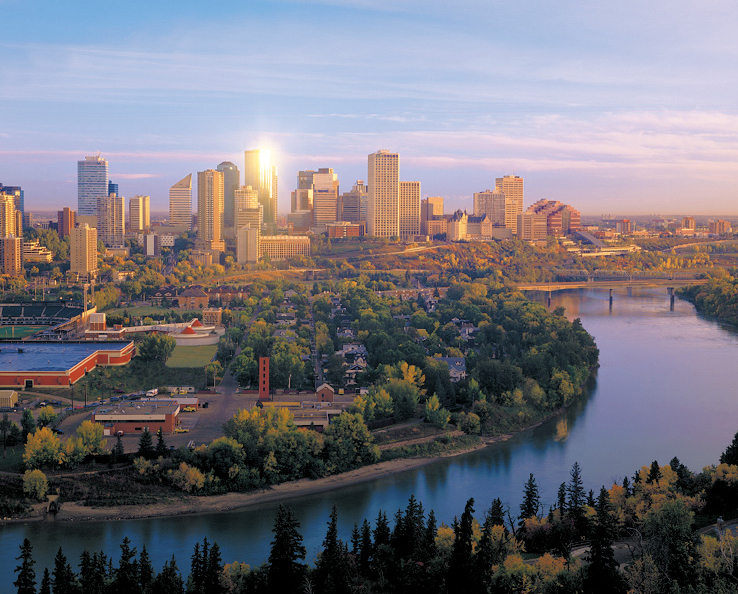 Gateway operates 12 casinos in Alberta and British Columbia including Cascades Casino Kamloops. Gateway is also the company behind what used to be the Baccarat Casino on 104 Avenue, right next to the new facility. Baccarat has since been decommissioned and it seems that Grand Villa is the company's new focus.
Gateway Casino's CEO, Tony Santo, said "It's really neat to see people's expressions when they walk in. One of the good things about where we're located is they're always going to be having events here."
When asked about the future of the Baccarat Casino facility, Santo replied that he wasn't aware of any plans, but that he believes there will be no shortage of interested parties looking to tear down the old building for new projects. Santo shared that all Baccarat employees who wished to continue working at Grand Villa were offered to transfer. The new casino boasts an extra 200 employment opportunities for local residents and an additional 450 temporary employment positions.
The casino is located adjacent to the eastern side of the Rogers Place sports arena, home of the Oilers. There is a covered corridor that connects to the arena as well as to Winter Garden, the programmable event space at the entrance to Rogers Place. Grand Villa's casino floor hosts a total of 600 slot machines and 28 table games, as well as a VIP area.
The Grand Villa casino isn't just a place to enjoy the excitement of real casino entertainment though. The facility also offers fine dining in the form of a fish and steak restaurant, a bar, a pub, a café and fast food restaurants which can all be visited before, during or after your betting sessions.
The area around the casino is already a popular spot in Edmonton so although the project cost the investors a considerable amount of money to initiate, there should be a more than decent flow of customers to the casino, ensuring that it pays out in the long run. Rogers Place and Winter Garden see an impressive number of visitors throughout the year, estimated at over 1.5 million. Grand Villa can only benefit from that kind of traffic.
Downtown Edmonton Councillor, Scott McKeen, stated that he believes the new facility is a positive addition to the area in that it's given new life to the live music and restaurant scene, especially since the old Baccarat Casino was an ugly structure that needed to be torn down, in his opinion.
McKeen initially showed concern that the Grand Villa might lead to an increase in problem gambling, but he said that revenues earned from the casino could be given to mental health and addiction recovery organizations. Specifically, McKeen suggested that the provincial government, the most significant beneficiary of revenue made from gaming, use the additional income to create centers and housing for the treatment of gambling addicts.
According to Tony Santo, the Grand Villa casino has certain protocols already in place to combat problem gambling. One problem gambling initiative already used at Grand Villa is GameSense. Employees of the casino are trained specifically according to the GameSense approach and can offer on-site support to problem players in real-time. GameSense has also installed a system of voluntary self-exclusion which can be used by players to exclude themselves from both online and brick-and-mortar casinos. In British Columbia, players have the option to choose from three voluntary self-exclusion options. Each option contains different types of gaming and betting activities.
Overall Grand Villa looks like an impressive piece of casino design and we're looking forward to visiting the facility ourselves!