Microgaming Sign Licensing Agreement for Tarzan Online Slot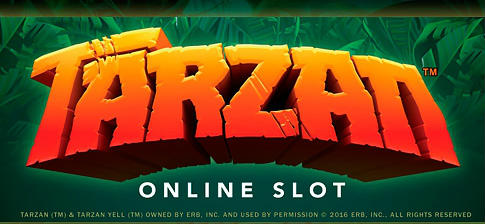 Microgaming have just announced that they have bought the exclusive rights to the Tarzan brand name for use in an online slot game. The deal was brokered by the Creative Licensing Corporation and though there hasn't been specific talk about the type or structure of the slot game planned, we can say that this Tarzan online slot is destined to be big.
Tarzan has become a household name and really has achieved legendary status as a story, having been created back in 1914 by Edgar Rice Burroughs as the novel "Tarzan of the Apes". James Sullos, President of Edgar Rice Burroughs Inc. said, "We could not be more pleased to license Tarzan™ and his friends to such a quality company as Microgaming.  Their extensive experience in developing online slot games assures us they will build a game that will attract many fans and players to the game from around the globe."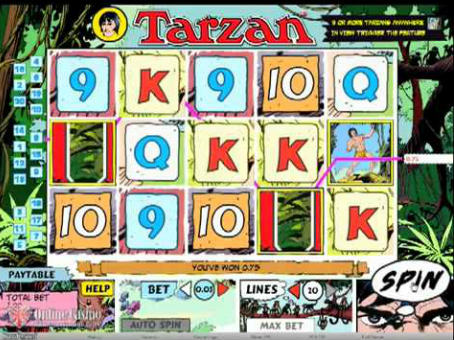 Microgaming has a strong following of slots fans who are always eager to see what their next game will be like. We're sure that the situation with the upcoming Tarzan game will be no different. In fact, there might even be more than one Tarzan slots game in the works. Who knows? Only the folk at Microgaming at this point.
It's definitely a smart move by Microgaming. Doubling up with motion picture themes is always a good idea when it comes to slot games although some are better than others. The Tarzan story is such a colorful and rich story that this direction seems very promising. The game will of course feature the story's heroin Jane as well as some of Tarzan's friends from the jungle. Expect to see Cheetah (the chimpanzee), Professor Archimedes Q. Porter, the Great Apes and other fun characters.
Tarzan is definitely a success story as a brand. The IMDB website lists 200 films with "Tarzan" in the title. The Tarzan character has earned itself the title of being the most filmed character in the history of motion picture films. That's pretty impressive for a story that debuted in a magazine over a hundred years ago. And it's not only filmmakers who have chosen to use the Tarzan story. The character has appeared in multiple television series, theatre productions including 2 Broadway plays, and an abundance of comic strips.
With this in mind, Microgaming definitely have a strong foundation to build this game upon. The pressure will be on to do the brand justice and we hope that they go the extra mile to make this game a blockbuster. Being fans of Microgaming's amazing slot games, we aren't really worried though.
Cool, But When will Microgaming Release the New Tarzan Slot?
Luckily, we won't have to wait long to find out whether Tarzan makes a great slot game or not. Microgaming is set to release the new Tarzan game later on in 2016 so we'll be spinning the reels of a Tarzan online slot game in a matter of months. The CEO of Microgaming, Roger Raatgever said, "Tarzan is recognized the world over, so we're excited to be launching a slot hosted by this timeless character. Our highly talented games team relish working with a new brand, to build a game that celebrates and embraces it. Having seen the game in prototype, I can honestly say the online slot will not disappoint Tarzan fans; operators and their players can look forward to the game's release this winter."
As with all the software developed by Microgaming, the Tarzan online slot will be available for desktop and mobile devices. Microgaming haven't said much about the specifics of the game except that there will be some exciting new features and distinctive sounds, including Tarzan's famous yell.