Blackjack Strategies
Blackjack is a classic casino game that can be enjoyed whether you use strategy or not. Skill and knowledge of the game can affect how well you do at the blackjack table, but it's important to remember that lady luck will have some influence. In our opinion, playing blackjack solely as a money-making activity, and trying to set yourself up with every tool available to make sure you maximize your every move, is kind of missing the point. On the other hand, one of the advantages of playing blackjack online is that you can take your time, and refer to blackjack strategy cards and other tools before you make your decision.
It's also good to keep in mind that even if you only use strategy for part of your play, it still has a far better chance of putting you ahead than good luck charms or any other superstitious rituals that you may use. In this article we will cover some useful tips for maximizing your blackjack play online.
Choose the Right Casino
This is probably the most important tip of this whole article which is why it's first! There's no point in playing some amazing blackjack if you end up not being able to withdraw your winnings because the casino suddenly mysteriously goes offline. There have been cases of online casinos cheating people in all kinds of ways, even using faulty software with unfair payout ratios. Why risk it? There are plenty of trustworthy online casinos available to Canadians so we strongly recommend trying out the casinos we've reviewed on this site. Even if you end up choosing a casino that hasn't been reviewed by us, just do the necessary background checks before you deposit your money.
Choose the Right Type of Blackjack Game
Online casinos will typically offer a number of different blackjack types. These different versions are known as variants and each have slight variations on how the game is played. The most important difference between these variants is the house edge, or in other words, the advantage that the casino has over you. Here are some popular blackjack variants and the house edge of each type:
Blackjack Pro: 0.47%
Blackjack Switch: 0.17%
Blackjack Surrender: 0.38%
Double Attack Blackjack: 0.47%
Pontoon (Playtech's Version): 0.36%
Perfect Blackjack: 0.42%
If you're a slots player, you'll notice that these figures are relatively low. An online slot that's considered fair will often have a payout ratio of around 96%. That's a 4% house advantage. So as you can see, playing blackjack online gives you a better chance at winning (although there's no comparison when it comes to the potential sums offered by progressive slot games). Our tip is to check the house edge of the blackjack game you're interested in. Games with a house edge of over 2% should definitely be avoided.
Become a Blackjack Know-It-All
This tip has a strong link with the one above, but takes it a step further. Knowing the house edge of a particular online blackjack version is not enough since there are other factors that will affect your personal strategy. Note that there are blackjack games out there that have the same name but are created by different developers so when you research a game always include the developer's name eg. Microgaming, PLaytech etc.
Here are the main factors to look out for when sizing up an online blackjack game…
Is surrendering allowed? In which cases?
Does "blackjack" pay out more than just 21?
Is doubling allowed on any 2 cards or only specific point hands
Can you double after you've split a hand?
In which cases is splitting allowed and how many times?
Can aces be hit after they've been split?
Is the dealer forced to hit a soft 17?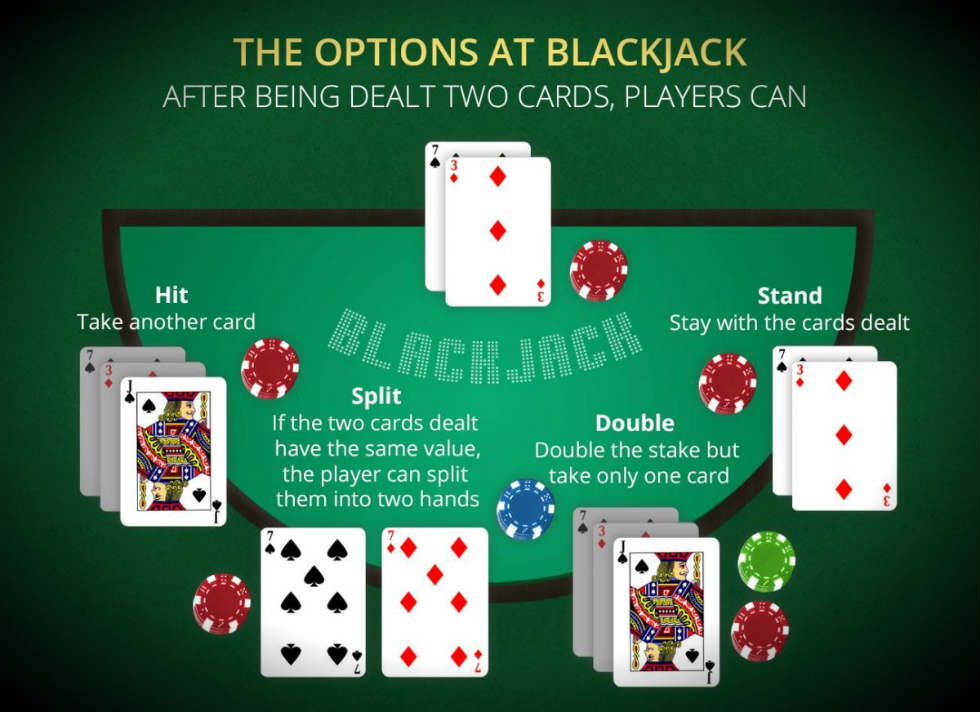 Another rule to look out for is whether the game has a Charlie rule on 5, 6, or 7 cards. A Charlie in blackjack is a situation that guarantees a win if the player accumulates a certain number of cards in his/her hand, regardless of the point value of that hand. So, in a 5-card Charlie blackjack game, if you kept drawing cards and ended up with 5 cards without going bust, you'd win instantly even if you're nowhere close to 21.
Using a Blackjack Strategy Card
Using a blackjack strategy card is the surest way to optimize your play, but many players make basic mistakes when trying to use this method. Blackjack strategy cards are based completely on mathematics and are calculated PER GAME. That means that if you use a strategy card on a blackjack version with different rules than the one it was calculated for, you're not going to better your odds.
Blackjack strategy cards can look intimidating at first, but they're actually really straight-forward. The card will be separated into 3 sections: one for soft hands; one for hard hands; and one for pairs. All you have to do is find your hand, find the dealer's hand and then see what the chart tells you to do.
Once you've found a blackjack variant that you want to play, search for a strategy card that was calculated for that variant. You should get used to this method in no time. Actually, if you keep at it, you should be able to memorize strategy cards after some practice. This will greatly improve the flow of your game and means that you'll be able to use this strategy in land-based casinos as well.
Blackjack Strategies for Side Bets
A blackjack strategy card uses mathematics to help you make optimal decisions with your hand. What these cards don't cover is side bets. Here's the catch. When you think about it, blackjack is a very fair game when it comes to house edge. Compared with other casino games, blackjack gives players a good chance at winning. This is probably why side bets were introduced by casinos in the first place. In other words, side bets are more of a distraction than an extra chance to make money. Remember that casinos are a form of entertainment, and being able to place side bets is a great way to add some extra thrills to the game. If you're trying to play strategically, however, side bets aren't something you should focus too much on since they move your strategy away from the math and into the luck zone.
Card-Counting in Online Blackjack
It's common for new players to ask about card-counting as soon as they start learning about strategic blackjack play. The thing is that in online casinos, the deck is "shuffled" before every hand. This makes card counting completely useless since the dealt cards have no effect on what will come up next.
In Conclusion
By following the above tips you should definitely see an improvement in your results playing online blackjack. This isn't a matter of luck, but instead the use of fairly simple calculations to better your decisions, and therefore better your results. The more you practice this type of thinking, the better your blackjack play will be. Remember that one of the most important tips on this page is probably the first one – choose the right casino. Using a trustworthy casino is critical if you want good results playing blackjack online. With a legitimate online casino, you'll know that the games are completely random, and that by following the casino's rules, you'll be able to withdraw your winnings.