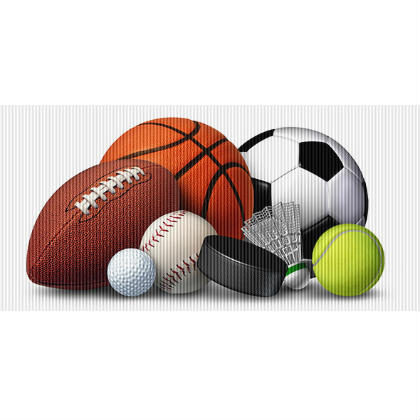 Online Sports Betting Guide
Betting on sports is a really old pastime that is still very popular today. Being a sports fan is exciting enough, but with the added bonus of being able to earn money from your knowledge about a certain sport, betting on sports takes being a spectator to a whole new level.
Sports betting used to be restricted to major sports events and horse racing. Today, with the advent of the internet, the opportunities are endless. Leading sports bookmakers let you make bets on sports events that are happening all over the world. You can bet on sports that are more familiar to us Canadians like hockey, football, boxing or basketball, or venture into new ground like betting on a darts match in England, a cycling race in the south of Spain or a third-league badminton final in Indonesia. But besides the range of sports on offer, today's betting services also let you bet while the match is already being played, and with the advancement of mobile technology, you can bet from wherever you are.
Whether you're new to the world of sports betting, or just want to learn more about it, we hope our introductory sports betting guide answers some of your questions…
Online Sportsbooks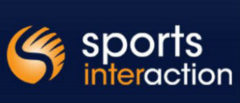 Sign-up offer of 100% up to $200
There are lots of online sports books offering Canadians the ability to place bets online. Some of these services are better than others but it's also a matter of opinion since not every sports bettor is looking for the same thing. For example, if you're only into hockey, then you would probably want access to a huge variety of betting types and lots of different leagues, both in North America and abroad. You might not care about having great odds on athletics or tennis. Some bettors, however, like following lots of different sports and don't need that same depth with just one sport.
There are other factors to consider as well. Some online sports books have amazing welcome offers, but don't really have anything in the way of special offers. Others might skimp on the welcome bonus, but will let you get cashbacks and refunds on certain lost bets.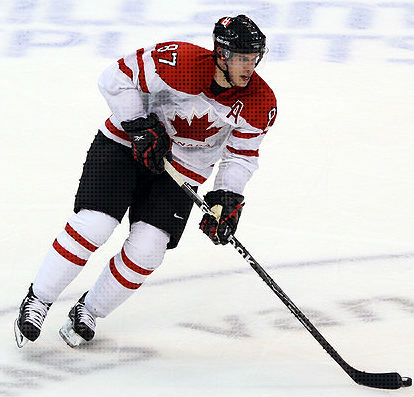 Trying out different sport books is part of the fun. The most important thing is to place your bets with companies that can be trusted. As we've mentioned in a few of our other articles, it's always a good idea to do a little background check before you make a deposit. With major brand names that you're already familiar with, this is obviously unnecessary (although we do recommend you read the terms and conditions).
With brands you haven't heard of before, or newcomers to the industry, just look for the licensing body that's monitoring the brand. Nine times out of ten, the sports book will have information about the organization responsible for regulating their operation on the homepage. Usually a seal or logo of the licensing body will appear at the bottom of the page. If not, just click the site's "About" page and you should find the info there. If you have to look too hard to find any information about who's monitoring the sports book, it's probably one that should be avoided.
How to Start Betting Online
Placing sports bets online is actually really easy. Once you've found a sports book that you trust and that seems to have what you're looking for, just click the "sign up" or "register" button on the site's homepage. You'll then be asked to fill in some personal information to create your account. Once your account is created you can either directly make a deposit or choose to fund your account at a later time. Almost all sports books will offer some kind of a welcome offer so be sure to read up on the site's "Promotions" page about what you should receive as a new customer.
Once you've funded your account, you're ready to place your bets! Just browse the sports and leagues on offer and make your picks. Now it's just a matter of seeing if your predictions were correct. If they are, you'll see your winnings added to your account. It's that simple.
Sports Betting Bonuses
If you're mostly into online casino playing like we are, then you'll probably be surprised at the bonuses given by sports books. In the world of online casinos we're used to seeing bonuses in the hundreds and sometimes thousands of dollars. You won't see those kind of sums offered by sports books so lower your expectations.
The reason for this is that in sports betting the margins give bettors a much better chance of profiting. Sports betting is something that is also not based solely upon luck. Generally speaking, someone who has a lot of knowledge about a certain sport, and that includes up-to-date practical knowledge, should be a more successful sports bettor than someone who is just picking teams randomly. Of course, the beauty of sport is that there are always surprises so even experts are often proven wrong.
Welcome Bonuses
Sports books sometimes differ as to how they pay out welcome bonuses to new players but it's mostly just a matter of signing up, making a deposit, and placing a bet. Oftentimes you won't receive your bonus money until you make one or more bets that total a certain amount. But not to worry, these amounts aren't usually very high and are quite easy to reach in just a few bets. Once you've met the requirement, the bonus is yours!
Special Offers
A good sports book is a busy sports book. Stay up-to-date with the current promotions. Most sports books will offer special deals to match current major sports events. This is a good way to earn extra betting money. Subscribe to the sports book's newsletter and take advantage of promotional offers like cashbacks or betting refunds.
The Legalities of Online Sports Betting in Canada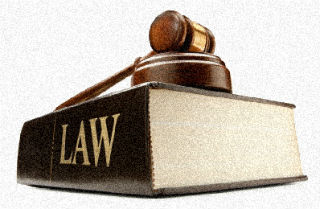 Is betting on sports legal in Canada?
Yes, it is. There is nothing illegal about placing bets on sports in Canada and almost all online sports books will receive bets from Canadian players.
Do I need to pay tax on money I win by betting on sports?
Like many tax-related issues, this depends. If sports betting is your main source of income, you will be required to declare your earnings. If betting on sports is just a hobby and you have a full-time job, then this is not necessary. In other cases where you aren't sure, it's best to consult with an accountant.
In Conclusion
We hope we've given you a good introduction to the exciting world of sports betting. We will perhaps focus more on sports betting in the future since this is one of our passions. For the time being, good luck with your bets and may the best team win!