Best Mobile Casinos
Our use of mobile devices for recreation has increased greatly over the years. Mobile gaming is as popular as ever and the games just get better and better. Online casino apps have also grown in number and in quality. Today, we can play slots or a few hands of blackjack while sitting in a waiting room, riding on a train, or curled up next to a fireplace.
Here are our thoughts on the best mobile casinos for Canadians as well as some other useful information that will help you have a great mobile gaming experience…

Best Canadian Casinos for Mobile Devices
How We Rate Mobile Casinos
When we review a mobile casino, there are various criteria we like to focus on to decide which rating that casino deserves.
Game Variety
We like mobile casinos that have a nice variation of games. If the casino focuses on slots, that's great too, but there should at least be a nice selection of different style slots games. Our favorite mobile casinos have a nice coverage of the most popular game types and will often include table games, sports betting, bingo and more.
Game Quality
Some games look great on a mobile phone, but are hard to play. Others seem like they might be fun, but have graphics that are old-fashioned. We look for mobile casinos that offer the complete package – great looking games, that are fun and easy to play.
Interface
It's important that a mobile casino has an easy-to-understand layout. This makes navigation quick and transactions smooth and simple.
Licensing and Security
Checking that a brand is trustworthy is extremely important when choosing a mobile casino.
Payment Processing
Making a deposit or withdrawal should not have to be a complicated procedure. Transactions should be simple to do and safe.
The Most Popular Mobile Casino Games
These days, mobile casinos offer a lot of the most popular games online. Here's an overview of the type of games you can expect to see offered by a mobile casino…
Mobile Card and Table Games
If you're a fan of the classic casino games, you'll love playing at a mobile casino. Expect to find a wide range of all the popular table and card games such as roulette, blackjack, baccarat, and craps. Many online casinos also offer Texas Hold'em poker and other poker variations.
Mobile Slots
Playing slots on a mobile device is great since the game naturally suits the shape of a smartphone's screen. You can play the more traditional 3-reel slots games or enjoy a wide variety of 5-reel games. The 5-reels are really impressive. We're talking about action-packed slots games with amazing graphics and sound. An example of a great 5-reel slots game would be Avalon II. Some of the more sophisticated slots games also make use of the touchscreen adding an extra element of fun to these games.
But when it comes to slots, the cherry on top has to be the progressive slots games for mobile. Take Mega Moolah for example. This is a well-known game because it usually has a huge progressive jackpot that keeps rising, and fast. We just find it so cool that by having a spin while waiting for the bus, you could land yourself a life-changing sum of money!
Download Methods
There are a number of ways to set up a mobile casino on your mobile device. All these methods are really easy to use, regardless of how tech-savvy you are, and it will take you no time to start playing amazing games for real money…
Download the App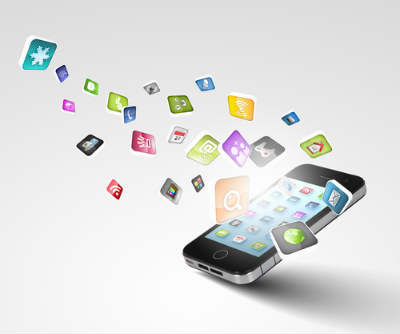 Like any other app you've downloaded of ruse on your mobile device, this method just means going to the app store associated with your device – Apple or Android. Then, just browse the store until you find a mobile casino app you're looking for, and hit download. You can register via the app's interface. If you already have an account at that casino, then the process is even easier – just use your account login info to sign in.
By SMS
If you're already a member of an online casino that offers a mobile version, then search for the "Mobile" section of that online casino. The site will prompt you to type in your mobile number. Then, a specific download link will be sent to you via SMS. Just click the link and the app will be downloaded, automatically linked to your original casino account. This is a quick, easy and safe method if you already have a member's account at a casino.
Web App Casinos
In some cases, downloading an app isn't possible because of compatibility issues with a certain device. This is rare, but fortunately, mobile casinos also offer their services via web browsers. To play at a casino using your browser, you don't need to download anything. Just open up the browser on your Iphone or Android device and visit the casino's website. The site will recognize that you're using your smartphone or tablet and configure the interface and the games accordingly.
Why We Love Mobile Casino Gaming
For us, the whole point of digital casino gaming is that you can experience the thrills and excitement offered by a casino, from the comfort of your own home. That's what makes mobile casinos so great – you don't even have to be at home. This added flexibility is a significant improvement. With the ability to play slots, card games and even bet on sports wherever and whenever, there's never a dull moment!
Mobile Casino Gaming in 2017
As can be expected, the continual progress in technology affects how we play casino games as well. Only a few years ago we would have been content to have access to a few very basic slot games via our smartphones. Today, online casino games have made their way to tablets in a big way and we're seeing a massive improvement of game selection and game quality. Setting up a real money casino account on your mobile device is easy and if you stick to one of our recommended mobile casino brands, you can rest assured that your personal and financial information will be safe. We're really excited about 2017 as there's been a lot of talk about new software and new thrilling mobile games that are due to be released before the year is done. While mobile casino games used to be restricted to the more classic table and card games, now we're seeing a lot of blockbuster titles appear on mobile platforms. Another amazing development is the advancement of sports betting on mobile devices, especially with regards to live betting. Don't miss out on exciting new trends – stay up to date with everything new in the world of mobile casino gaming via our dedicated News section!
In Conclusion
Today, the mobile versions offered by online casinos aren't just a marketing gimmick. The games look and play amazingly and the jackpots are just as crazy and winnable as those at a real casino. There's a lot of fun to be had so if you're a casino fan you should really try out one of our recommended casinos for either your smartphone or tablet. As always, our recommended online casinos are all available to Canadian players. Setting up an account is a breeze and you can enjoy access to all the action from anywhere, day or night.