Live Casino
While excellent software can capture the excitement of casino games of all types, live online casinos take the ambience of a real casino and bring it right to your virtual doorstep. Casino software definitely has its advantages and we're big fans of the developments we've seen in the casino game technology of recent years. However, sometimes playing at a real table with a real dealer can be a lot of fun. Live online casinos were created for exactly that reason and that's why we love them.
Many online casinos nowadays offer live casino games as part of their core games catalog. You might find that some of these brands "share" live casinos with each other. This means that the casino itself will be the same, even if you log into it from a different casino website. For example, casinos that use Microgaming software will typically give you access to the same Microgaming live casino. This is nothing that you should be bothered about, but it can be confusing so we're just putting it out there.
The main draw of live casinos is of course the social aspect. Sitting in front of an empty roulette or blackjack table can get boring sometimes and live casinos are a great way to mix up your online casino experience. Playing at a live casino can be slower than what you're used to because of the physicality of the cards or roulette wheel. We encourage you to give it a try. Once you get used to it, the slower pace of live casinos can feel fun and leisurely.
Here are some of our favorite brands that offer access to live casino gaming…
Live Casino Games
The games on offer at a live casino will of course vary depending on the brand. You can expect to find a lot of the usual favorites though. Most brands will offer roulette, blackjack and baccarat as core casino games while the better live casinos will also have additional versions of those games as well as poker tables. The casino and table layouts will be exactly the same as those of a real casino although for the card games, oversized cards with large prints are used so that it's easier to see what's going on.
Live Casinos – Why We Love 'Em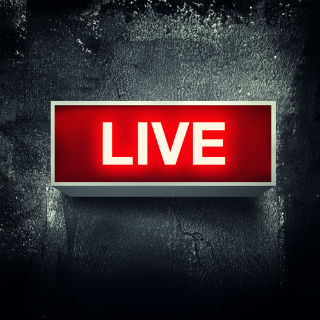 Since access to live casinos is automatic when signing up to an online casino brand, there's no need to choose between the two types of game. After all, why not enjoy both? Still, we've noticed that some players will avoid trying out live casinos and we think that's a pity for a number of reasons.
First of all live casino games aren't run on RNG's or "random number generators". Although RNG's are mathematically fair in every way, there's something nice and old-fashioned about a shuffled deck of cards. The element of chance is exactly the same, but it just has a different feel to it.
Second, playing with real dealers is great. The casinos usually use very attractive dealers and the way the game is played gives things a very natural rhythm which lets you feel the suspense while still having a relaxing time.
The whole experience of live casinos is far more social because there are other players involved too. In fact, some casinos even let you "bet behind" these players. This means you can actually back a player by using his/her winning streak to boost your bankroll. Effectively this means you bet that the player will continue to win and if you're right, you win too.
Lastly, a huge advantage to live games is that they accurately follow the flow and the rules of real casino table games. So, if you're interested in learning more about playing these games, playing at a live casino can really help you learn and hone your skills. If you're planning a visit to a brick-and-mortar casino, you'll be much better prepared after playing at an online live casino. The whole setup and atmosphere is so similar that you'll feel right at home in a real casino.
How to Play at a Live Casino
Most of the brands that we recommend on this site will include a live casino setup. That's because we're fans of live casino gaming and think it's a great addition to any online casino. Live casinos aren't regarded by the brands as anything special so once you've signed up at a casino, it's just a matter of navigating through the games menu and clicking on the "Live Casino" section. You will be offered a number of table games. It's a good idea to start with a game that you are most familiar with. This way you'll get the chance to get the hang of the live casino format and the interface. Once you understand how it works, switching between the different tables will be a breeze. Also make sure that the table you choose suits your bankroll.
It used to be that some live casinos required certain software/hardware to run smoothly. We haven't had to download anything special recently so this shouldn't be an issue, especially considering how much faster computers are nowadays.
Live casinos also offer online chat functionality. This is a great feature as it adds that extra spice to the experience. You can celebrate with your fellow players and even tell a joke or two. It's really fun and when you hit that winning streak, it's fun having an audience too.
In Conclusion
If you're a fan of casino gaming then you should definitely give the live casinos a spin. While you might go back to your favorite software-based games, playing at a live casino can still be a great experience. And if you're interested in perfecting your table game skills and strategies, playing at live online casinos will help you do that much better than playing on purely software-based games. The games at live casinos flow in much the same as they would at a real brick-and-mortar casino so you'll really be able to get a feel for the game.