May Marks Big Slots Wins by Canadians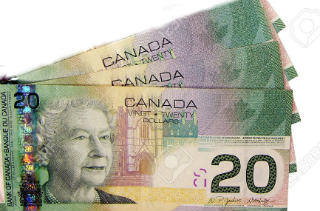 We're not yet halfway through 2016 and already Canadian online slots players are proving to be some of the luckiest on the planet. Coincidence? Definitely. Still, it's fun to think that a lot of the really big shared prize-pool jackpots are being won by Canadians and it's even more fun to think that there's a real chance at joining that list before the year is up.
While none of the winners landed an amount over the million dollar mark, a look at the prizes will reveal that they still have a lot to be happy about especially since some players had deposited and played with very small amounts before winning. This also dispels the myth that some people still believe surrounding slots games – while betting larger amounts on some games offers you increased opportunities to win, online games and casinos do not profile players and rig games to reward high rollers.
Which Slot Games Paid Out the Biggest Prizes?
Over $700k was won by Canadian slots players in May alone. The games that paid out big amounts were Mega Moolah, Cash Splash, and Treasure Nile. This doesn't come as any surprise as these games are known to be some of the most popular in the online casino world at the moment.
Can Big Slots Jackpots Be Won on Mobile Devices?
Of course! When slots games first entered the mobile world players were hesitant to take up the trend, thinking that perhaps the mobile versions didn't pay out as substantially as desktop downloads. This is, of course, untrue and last month's winners further proved this point with a lot of wins coming from mobile devices. Here's a breakdown of the actual payouts…
Mega Moolah – Over the course of the month of May, six Canadians bagged nice prizes on this popular slot. A.C. won $14,200 off a $15 purchase playing from their iPhone. Another iPhone winner was R.M. who won $7,800 off a $0.77 purchase! Playing on an Android phone, C.C. won $16,100 off a purchase of $56 while A.F, J.N. and W.K. won $7,800, $14,900 and $22,200 respectively while playing on desktop computers.
Cash Splash – This game chalked up two big wins from Canadian players last month with S.R. taking $17,000 playing on an Android device and P.S. winning $22,100 on a Mac.
Treasure Nile – An impressive $70,000 was won by a Canadian – R.E. – who must have been very happy seeing the amount pop up on their iPad.
The Real Winner – Microgaming
While these players must all be ecstatic with their big wins, Microgaming is the real winner here showing us that there really is a lot of big money to be won playing their progressive slots games. We're long time fans of this company for exactly that reason. They create amazing software that's easy to use, secure, and high on entertainment value. And while they have some fierce competition out there, by being generous with their jackpot amounts they manage to keep their games popular amongst new and seasoned slots players.
We recommend experiencing the excitement of All Slots, Betway, Jackpot City, Maple Casino, Royal Vegas and Spin Palace. All these casinos offer the progressive slots games mentioned above. As you read above, you can also sign up and play at these casinos using a mobile device. Good luck and enjoy!