Caesars Windsor Casino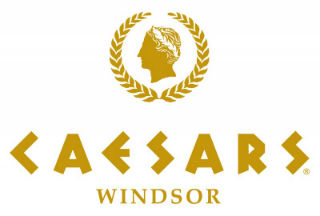 Website: www.caesars.com/caesars-windsor
Address: 377 Riverside Dr E, Windsor, ON N9A 7H7
Hours: 24/7
Phone: +1 800-991-7777
The Caesars Windsor resort is a legendary destination for those looking for an exhilirating getaway. This place has it all from luxury accommodation and fine dining to superb casino gaming and entertainment facilities. If you're looking for a magical experience in Ontario that includes high quality casino action and a beautiful location, then you can't do much better than Caesars Windsor.
Rooms
The accommodation at the Caesars Windsor is the perfect combination of luxury and comfort. The rooms have a great balance of modern style and atmosphere that will make you feel right at home yet pampered like royalty. The hotel boasts a total of 758 rooms in its two elegant towers, many of which offer incredible views of the riverfront.
Buffet & Dining
When it comes to dining at the Caesars Windsor, the name of the game is variety. While the buffet will amaze you with both its huge selection and quality of flavors, Caesars Windsor has so many options to choose from that you'd be crazy not to explore them. Neros Steakhouse has a great menu if it's a lavish sit-down meal you're after. Another option is the Spago Trattoria which offers a more European-style approach. There's also a Johnny Rockets which is an international restaurant chain with delicious American favorites.
The great thing about the dining here is that there are a lot of fantastic casual options that don't compromise on food quality. The Artist Cafe blends delicious food with a lovely atmosphere. The Legends sports bar is a great place to eat too, and if there's a game on, this is the place to have a beer and cheer your favorite team on.
For snacks or a pick-me-up cup of coffee, Caesars Windsor has a number of great cafes. Just stop by the Pronto, Augustus or Tim Hortons and take a break before your next exciting casino session.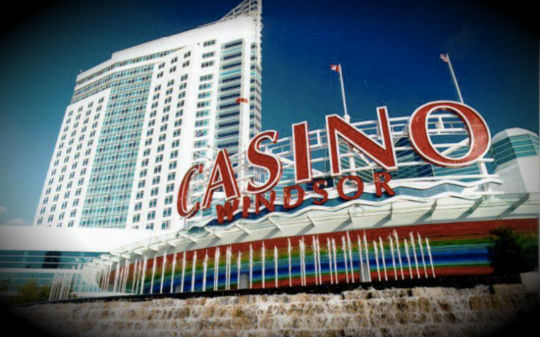 Promos
The Caesars Windsor offers a unique rewards program called Total Rewards. Just by staying at the hotel, dining or playing at the casino, you earn points that be can be used to get you some serious perks. The rewards include too many things to list here, but to give you an idea, you can earn yourself free play at the casino, tickets to shows, free entrance into competitions and even discounts on holiday packages.
The Caesars Windsor has a sophisticated free slot play system as well. This is a serious plus for keen slots fans as it lets you use free play across the entire selection of slot games. No more worrying about missing out on free spins.
Events
The Caesars Windsor is a major event facility hosting some of the world's most well-known musicians and entertainers.
Specials
The Caesars Windsor offer deals on hotel accommodation, dining and casino play, but they're hard to predict. We recommend checking the website before you book, or contacting the casino directly to see if there are any promotional packages available during your intended time of stay.
With regards to promotions, there's always a lot happening here. There are lots of ways to earn extra perks and win some serious prizes too. Competitions, giveaways, lucky draws, and more – these are all regular events at Caesars.
Gambling Options / Games:
The Caesars Windsor has an elegant and exciting casino floor. There's a great selection of slots including the rare and celebrated Titan 360, a 10-foot slot machine with some serious progressive jackpots to play for. The Table games are sheek and stylish with professional and friendly dealers to manage your bets. Whether you're an experienced casino fan, or still new to land-based casinos, this is an amazing facility that should not be missed.