Casino New Brunswick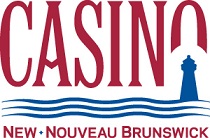 Website: http://www.casinonb.ca/
Address: 21 Casino Drive, Moncton, NB E1G 0R7
Hours: Open 24/7 on weekends (from 7am Friday to 3am Monday), Monday – Thursday: 7am – 3am
Table Games Hours: Sunday – Thursday 12:00pm to 3:00am, Friday and Saturday 12:00pm to 6:00am
Phone: 1.877.859.7775 or 506.859.7770
Casino New Brunswick is the province's only licensed casino. The casino opened its doors in 2010 and offers luxury hotel accommodation, dining, entertainment and a fully equipped spa. The Casino New Brunswick is located in Moncton and is very accessible thanks to its convenient location. Not as huge as some of Canada's other casino facilities, New Brunswick still offers a great selection of casino action of all types such as slots, table games, and poker. The casino offers a number of special packages that include discounts on hotel suites and free slot play.
Rooms
The hotel at Casino New Brunswick was awarded 4.5 stars and features 126 spacious suites. Because of the resort's location, the views from the rooms are great whether on the city or mountain side. Make sure to contact the hotel about their special package for overnight stays catered especially to casino visitors.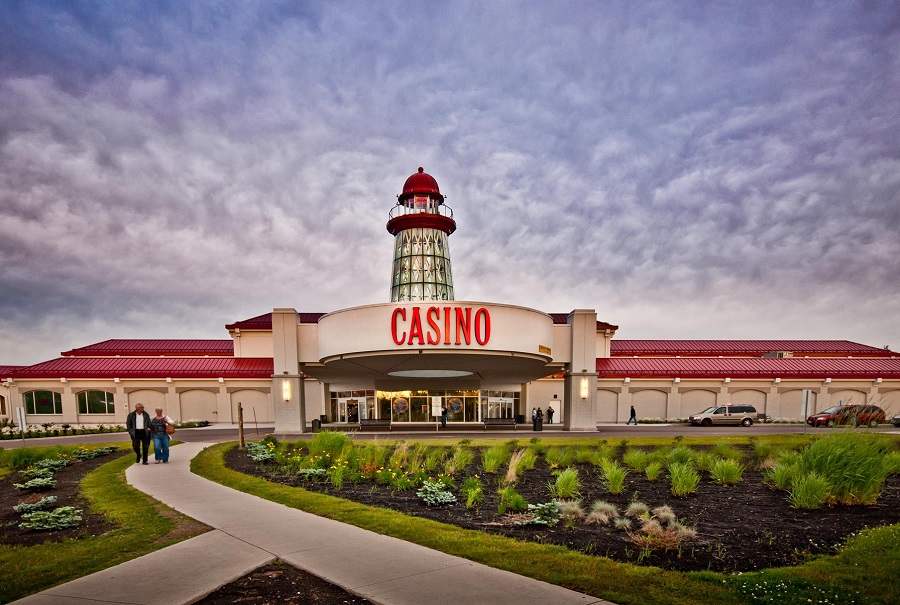 ong>Buffet
Casino New Brunswick offers visitors 2 restaurants and 2 bars to choose from. The restaurants offer a variety of specials for casino players with discount prices on meals and lucky draws awarding cash prizes.
Promos
Casino New Brunswick offers players a number of ways to get more bang out of their buck.
If you're looking for a casino you can regularly visit and feel at home playing at, it can be a great idea to become a member of the Casino New Brunswick Rewards Club. Rewards Club membership lets you earn yourself some amazing benefits and perks just by visiting the casino. The points you earn as a member can be redeemed for concert tickets, spa treatments, accommodation, dining, merchandise, and more.
Events
Casino New Brunswick offers a superb range of entertainment. The casino's show facility, the Molson Canadian Centre, is a high-end performance venue that hosts major local and international artists. Every year the casino publishes a busy schedule of popular acts, many of which become sold out well before the event takes place. That's why we recommend viewing the casino's show schedule as soon as you know when you'll be there. Don't assume you'll just be able to pick up some tickets at the door. For a more intimate and casual vibe, Casino New Brunswick also offers entertainment at the Hub City pub, with a lot of fantastic talent and a great atmosphere.
Specials
Casino New Brunswick runs a lot of great promotions during the year to keep things interesting. At the moment, the casino is running an amazing offer, giving away a car every day to a lucky player. This competition will be running for an entire month and is just one example of the fun promotions that you can catch at Casino New Brunswick.
For players over the age of 50, there's an exclusive promo called "Magnetic Mondays" which offers a number of perks like bonus cash and discounts on dining.
Gambling Options / Games:
Casino New Brunswick has a great mix of gambling action. For slot fans, expect to find popular titles such as Bejeweled and Temple of Zeus. There is an amazing choice of superb table games to enjoy as well, including all the tried-and-trusted favorites – blackjack, baccarat, craps and roulette. The casino staff are extremely professional and friendly, making this a very elegant and exciting casino experience. There is also a high limit room with a more private atmosphere. The poker room is in the casino's "Lighthouse" and is a great place to do some serious or casual card playing. Casino New Brunswick offers Texas Hold'em and Omaha poker tournaments and cash games with alterable limits so poker fans can have a great time playing here.