EGR Awards the Best Online Casino Software Providers of 2016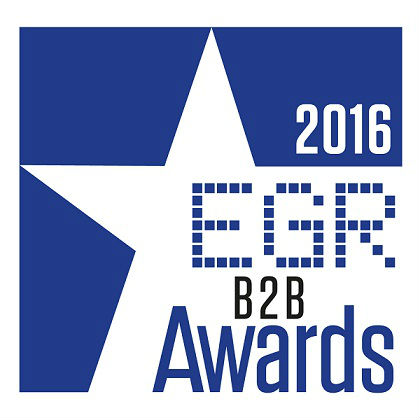 The Electronic Gaming Review holds an awards ceremony every year to honour professionals and companies that have excelled in doing their part to advance the online gaming industry. There are awards for a variety of categories from "Best Slots Software" to "Innovation in Mobile". One company that stood out this year was NetEnt, an online casino game developer that we're particularly fond of. There were also some newcomers snatching up awards, which is always encouraging as it means new games are on their way.
NetEnt win "Best Overall Casino Software"
NetEnt were nominated for an impressive 9 awards this year. Still, it was surprising to hear that they actually ended up winning 3 of them. Some of the EGR awards are more sought after than others and NetEnt scooped up some of the loftier titles proving that this company really is ahead of its game.
The awards were in the "RNG Casino Supplier", "Innovation in Mobile" and "Innovation in Slot Provision" categories. The innovation categories are always a significant accolade for any software company since they show that the brand isn't just rehashing ideas and redesigning games taken from other developers. Because the mobile casino gaming world is still largely unexplored, software providers are eager to be recognized in this field and winning 2 of the innovation awards proves that NetEnt is a leading player.
In response to winning the string of awards, NetEnt CEO Per Eriksson said, " Every year NetEnt aims to go even better than the last, designing better games with even more innovative features, and ensuring we stay at the leading edge of the industry. It's fantastic to receive outside recognition that all our hard work is paying off."
The important thing for us is that NetEnt keep creating great games and with 5 new titles waiting to be launched next quarter, it looks like we're in for some serious fun from this developer in the coming months.
Quickspin win "Innovation in Software"
At the 2014 EGR awards, Quickspin won 2 awards while their slots game "Big Bad Wolf" was named "Game of the Year" in 2013. The company isn't new to awards but this year it was in the extremely competitive category of "Innovation in Casino Software" that Quickspin came out on top. This category showcases some of the biggest brands out there including Playtech, Microgaming, NYX and others. The award was collected by co-founder and VP of Products at Quickspin, Mats Westerlund. Westerlund reacted by saying "Winning the Innovation in RNG Casino Software award is a great honour for us and I was delighted to accept it on everyone's behalf."
Yggdrasil Gaming win "Best Overall Slots Software"
Being a fairly general category, the "Best Overall Slots Software" featured big guns such as Playtech, Microgaming and IGT who would all like to have added another award to their collection. The judges, however, chose to acknowledge Yggdrasil gaming for their impressive catalog of video slots highlighting the company's dedication to quality, variety and consistent high standards that is evident from playing any Yggdrasil game. Just last year the company won the "Softare Rising Star" award while also scooping up "iGaming Software Supplier of the Year" at the International Gaming Awards. When asked about the win, Yggdrasil CEO Fredrik Elmgyist said, "Winning Software Rising Star at last year's awards was absolutely fantastic and we could only dream that a year on we would be voted Slot Provider of the Year. This really is a huge award for us to win. You just have to look at the other nominees to see what an important category it is."