Microgaming Release Brand New Slots Game "Electric Diva"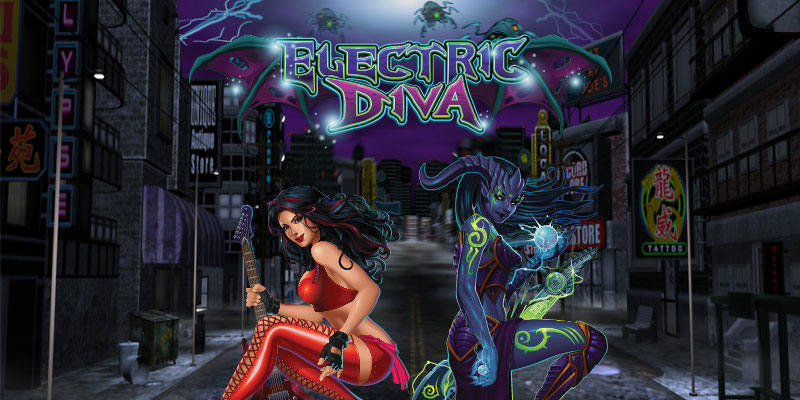 With so many new slots games being released regularly, it must be a real challenge for developers to keep coming up with new ideas. It seems that Microgaming is up to the task though, especially after taking a look at their latest title "Electric Diva". This new slots game really breaks the mold in terms of the theme used and has some great gameplay features as well. You could say you've seen the whole humans versus aliens idea used many times before, but have you seen it done with electric guitar laser blasters? We didn't think so. If you're looking for a fresh new slots game with an exciting and dark edge, Electric Diva should be on your list of games to check out.
Electric Diva – Basic Game Features
The Electric Diva slots game has 40 paylines arranged in the familiar 5×3 reel grid pattern. This means that you're already looking at lots of possible win combinations and that's obviously a good thing. The wild symbols are the game's main logo so that's easy enough to remember. The scatter symbols take the form of the guitar blasters. To activate the very cool bonus game, you need to hit three or more bonus symbols that take the shape of your enemy, the alien invaders.
The minimum bet in Electric Diva is just 0.01 making this game very attractive to all types of players and bankroll sizes. The main jackpot is a staggering 560,000 coins so there is some serious prize money to play for in this game.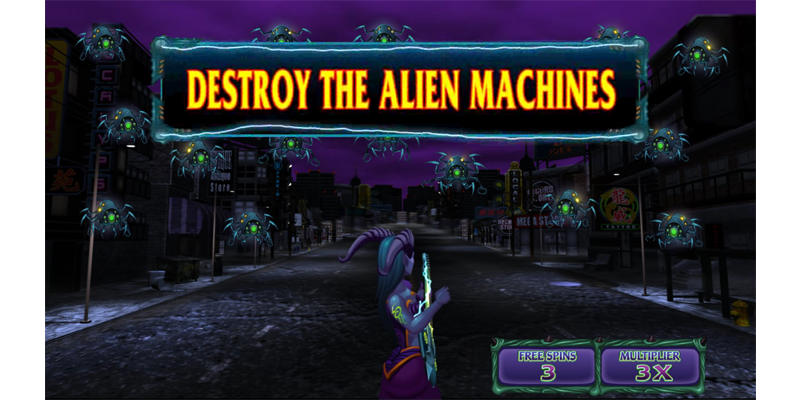 Bonus Round
Besides the action-packed main game screen, there is also an exciting bonus round to aim for. In the bonus round you really need to bring your A-game as you defend your home town – known as "Spark City" – from alien invaders. Your goal in the Electric Diva bonus round is to destroy as many alien enemies as you can. You'll come face-to-face with a threatening armada of 18 alien spacecraft. Shoot down as many as you can to increase the multiplier up to a maximum of 8 times. The bonus round also gives you the chance to win up to 40 free spins! This is definitely the main pull of this slots game in terms of what the more seasoned slot game players are looking for since the large number of free spins plus the multiplier can really yield some big prize money.
Return-To-Player Rates
The RTP payout of Electric Diva is a solid 96%. Or in other words, this game has a house edge of 4%. The game seems to have a low to medium variance level. For those who are unfamiliar with the term, variance describes the basic payout behavior of a slots game. A game with low variance is one that has a tendency to let a player win lots of smaller amounts. A slots game with a high variance is one that will offer larger wins, but not very often.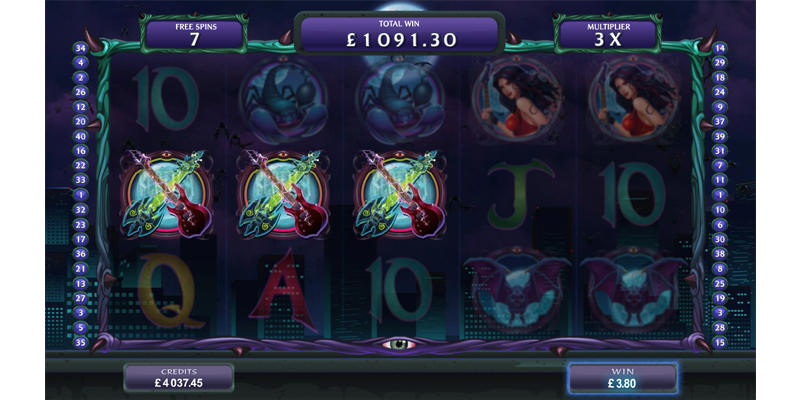 In Conclusion
Electric Diva is yet another great slot title from Microgaming. The unique theme really sets the tone for some action-packed slots fun. We really like the dark ambience of this game and the craziness of the whole Alien meets Guitar Hero theme. While this game isn't groundbreaking in terms of features and other bells and whistles, it has a solid return-to-player payout rate and an impressive in-game jackpot. The main attraction is definitely the free spins so look out for those bonus rounds and remember, we're counting on you to save the world from those nasty alien invaders!
Choose one of the casinos below to start playing Electric Diva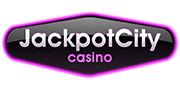 Free Bonus up to $1600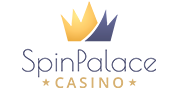 Get Up to $1000 Free Bonus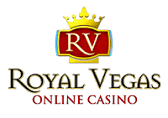 Get Up to $1200 Free Bonus