Couple Wins Canadian Lottery Jackpot of $50 million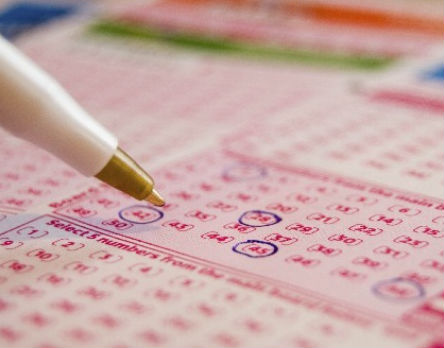 Welcome to our first installment of our weekly Canadian casino news roundup. Stay up-to-date with the latest online casino news from Canada and around the world. We'll also be covering fun and interesting gambling stories and insight into trends in the betting world. 
BC Snatches up Another Lottery Jackpot
There must be some magical forces at work in British Columbia in recent months, and they are definitely of the good kind. This week's lottery was once again won by someone from the region although the whopping prize remained unclaimed for a few days. There was a lot of suspense once the numbers were announced to find out who the winner was, but it took a while for the very lucky person to come forward.
The Canadian Lottery Jackpot of $50 million was won by a single winner, June Berg. While you'd imagine a winner of this much money to be jumping around and popping open bottles of champagne, Mrs. Berg said she felt "scared" by the whole thing. Winning a lottery isn't just getting a lump sum deposited into your bank account. There are lawyers and accountants to deal with. There's the press, and the knowledge that the entire country knows about your financial status. It's understandable that an experience like that can be overwhelming.
Mr. and Mrs. Berg, who have been married for 54 years, said that after hearing there was a big winner in Kolowna, checked the number on their ticket. They realised they were in for a nice prize, but nothing close to what was waiting for them.
When asked what she intended to do with the money, Mrs. Berg said she'd help out her children and grandchildren and take a cruise with her husband. We trust that Mr. and Mrs. Berg will get over their initial shock and start enjoying the prize soon enough.
Slots Player hits $933,080 at the Las Vegas Airport
Waiting for a flight in an airport can really feel like dead time sometimes. At least at Las Vegas' McCarran airport you can enjoy some slot machine fun. When you think about it, having slot machines at an airport borders on the genius. You might be reluctant to get on your flight to leave, but at least you can get a few more moments of excitement and maybe even have a final win or two.
Well, one lucky flyer made the most out of her time by doing just that. After spending only a few dollars at a Wheel of Fortune machine, she landed a huge sum, just missing the million dollar mark. Crazy!
Many people would say that the slots at the airport are very hard to win at, and that can seem to make sense. One would think that the airport can't really earn off casino players as much as a real casino can through a much wider selection of games as well as other amenities and services.
The fact is that McCarran airport is estimated to have earned over $26 million from its slots machines, and that's just last year. There are over 300 machines at the airport, and with revenue like that, it only makes sense to let players win. If everyone knew that the machines were completely rigged to never pay out, then no one would ever touch them. At the end of the day, the payout ratio has to still be enticing to the player. So, even if the payout ratios might be slightly lower than at the casinos, there is still definitely a chance of winning, and winning big.
In 2015, two lucky visitors won sums of over $1 million dollars with the highest reaching $1.7 million. That's a nice sum to take home and would make even the longest flight seem pretty sweet. Did someone say "business class upgrade"?